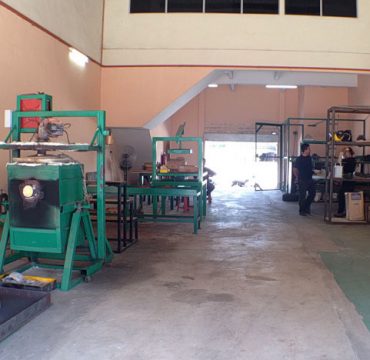 Welcome to Meta Cast Sdn Bhd – A Comprehensive Metal Casting Company
Meta Cast Sdn Bhd, is a start-up design and manufacture company specialising in production of complex geometry and low volume component. Currently the company occupies a small and medium industries (SMI) industrial lot in Peramu, Pekan. The facility has a working area of 300 square meters plus an office area on a split level.
We are currently developing and equipping the facility to undertake non-ferrous alloy and ferrous alloy casting. In parallel, the company is developing process and related equipment to undertake precision investment casting works.
The company is planning to penetrate replacement parts businesses in oil and gas productions and petrochemical plants. Theses effort will be followed by producing castings for tool and die, defence, marine, aircraft and medical instrument markets
Out company is engaged in two main activities to support the business:-
Casting of high-performance resistant-alloy;
Near-net-shape cast components based on precision investment casting
These activities are enhanced by our metallurgical knowledge, advance manufacturing techniques and competitive approach to our customer services.
Near-net-shape and precision castings are produced based on engineering drawings and information provided by clients.
Cast alloys grades are based on widely recognised industrial standards such as ASTM,  JIS and ISO-EN. Alloys groups that we are currently capable of are:
Cast-Iron Castings
Steel Castings
Non-ferrous Castings
Our quality control follows recognised industrial standards such as ASTM, JIS and ISO-EN which covers alloys' chemical compositions, mechanical properties, metallographic analyses, Non-destructive test for casting defects and dimensional checks.